JLSZV 10W phase three wire dry type metering box(outdoor epoxy resin casting)
Product Detail
Product Tags
Designation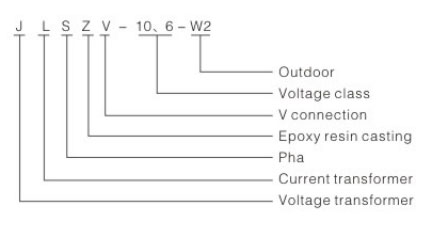 overview
This series of metering boxes is improved on the basis of similar products. It is suitable to be acted as power metering in the outdoor AC power system with rated frequency 50Hz or 60Hz, rated voltage lOkV and 6kV. It is an ideal substitute for the old type of oil-immersed products.
This series of products is composed of voltage and current combined transformer and measuring instrument box. The transformer is equipped with two independent voltage and current transformers in phase A and C. The outer wall of the combined transformer is equipped with active and reactive watthour meters, and a joint junction box for testing. When the transformer is running, it shall be covered by meter box to prevent electricity theft.
The inner core of the JLSG-10 is made of epoxy resin and the shell is made of steel drum, In order to avoid sunlight ultraviolet damage to the direct casting of hydrogen resin casting body.
Main technical parameters
The product conforms to standard of GB17201-1997 and IEC60044
Class of accurracy:φ0.2S 、0.2、O.SS 、0.5,
Rated voltage ratio: 10000/100;
Rated primary current: 5~400A;
Rated secondary current: SA or 1A;
Rated capacity:voltage part( class 0.2, 2 x 15VA)
Current part(class 0.2S and 0.2, 2 ×lOVA)
Rated short-time thermocurrent time: 8011n/1s;
Rated dynamic current time: 20011n
Currrent part parameters

Outline and installation dimension drawing

---
Previous:
OEM High Quality Contactor For Ac Unit Suppliers – CAGCS Low Voltage Withdrawable Switchgear – Changan Group
---
Write your message here and send it to us