LW26 Series Rotary Changeover Switch
Product Detail
Product Tags
The LW26 sereies rotary switch mainly applies to 440V and below,AC 50Hz or 240V and below DC circuits. For breaking and closing, change-over of circuits under unfrequently manual operation. And the typical application are: control switch of 3 phase motors, control switch of switch gear, control switch of instruments,and change-over switch of machinery and welding machine.
The series comply with the IEC 60947-3,IEC 60947-5-1.
The LW26 series have 8 current ratings:10A,20A, 25A,32A,63A, 125A,160A and 315A.
The LW26 series rotary switch were designed for multiple functions, wide variety of applications.
The LW26-10,LW26-20,LW26-25 ,and LW26-32F have finger protection terminals.
Both of them are applicable in circuits when an physical control is required.
We can equip protective box for 20A,25A,32A and 63A. .
■ Ambient temperature do not exceed 40C, and the average temperature, measured over a
period of 24 hours, do not exceed 35C .
■ Ambient temperature should not be below -25C.
■ Should Not be installed over 2000m above sea level.
■ The humidity should not exceed 50% when the ambient temperature is 40C and higher humidity is allowed for lower temperature.
■ A clean environments is required.
■ Please follow our manual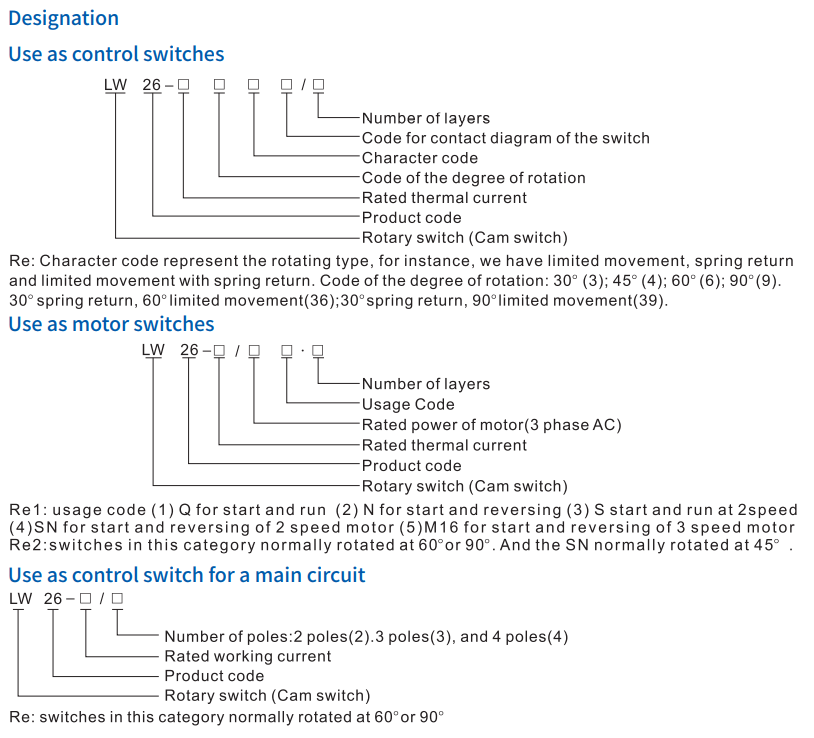 Classified by utilization
■ Change-over switch;
■ Motor switch;
■ Control switch.
■Limied movement;
■Spring return;
■Limited movement with spring return.
Classified by contact system
■ Switches with limited movement could have 12 layers in maximum
■ (for 32 A and below ). And for 63 A and above could have 8 layers in maximum;
■ Switches with spring return could have 3 layers in maximum;
■ Motor switches could have 6 layers in maximum.
Diagram for the operation and position of handle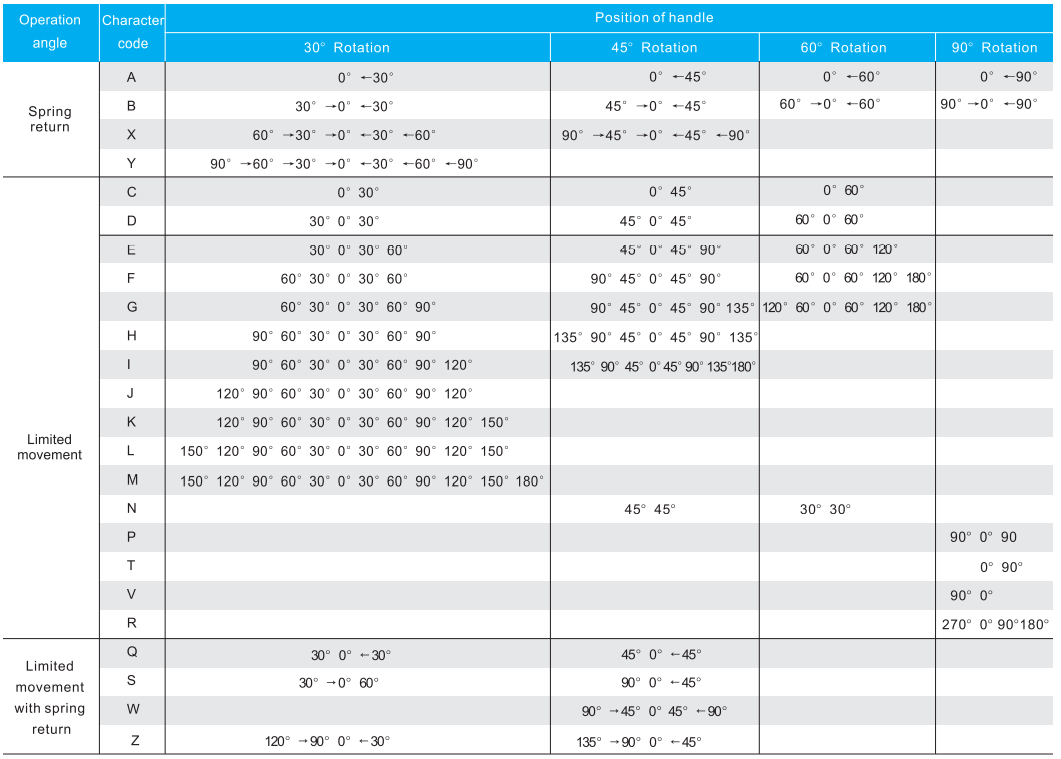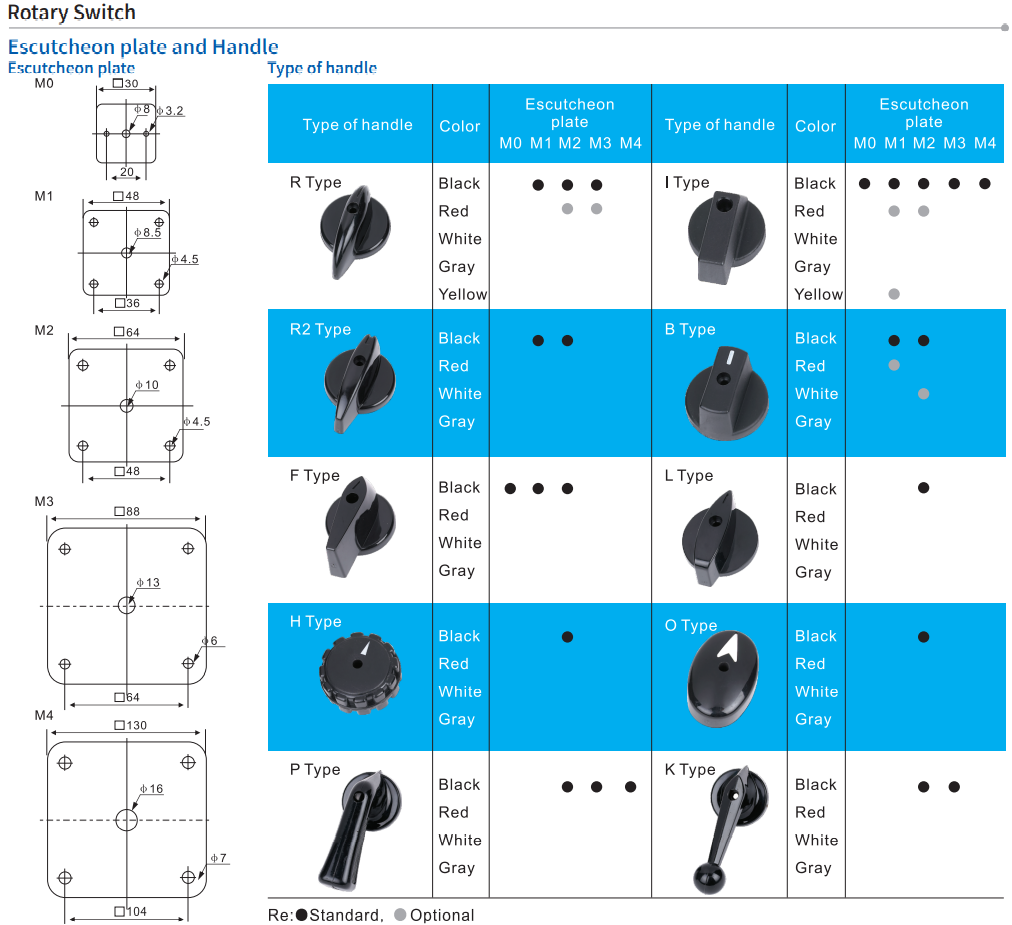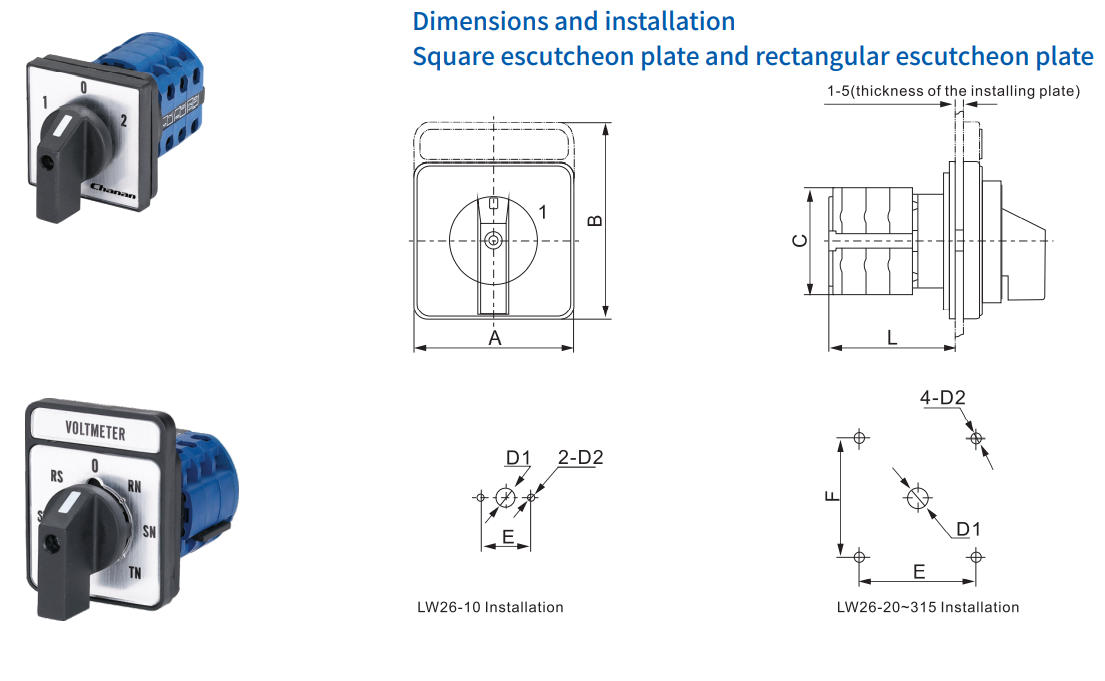 ---
Previous:
CAL Series Plastic Type Control Box
---
Write your message here and send it to us